Raising the bar
The VARO bar was expertly engineered and designed to work well for anyone, beginner to advanced.
Its unique form factor and weight make it an insanely versatile all-in-one workout solution.
VARO University
As gym owners and fitness instructors we understand good equipment and expert training come hand in hand.
That's why we produced a full collection of video training for the VARO bar, with content that will level up your fitness training no matter your goals or where you are in your fitness journey.
Coming Soon
The only tool I needed
The VARO bar kickstarted my transformation and has been a core part of my training. I'm down 25 lbs, feeling stronger than ever.
Pandemic Solution
Gym's closing had me feeling hopeless about my fitness. The VARO bar gave me control again and I'll forever be grateful.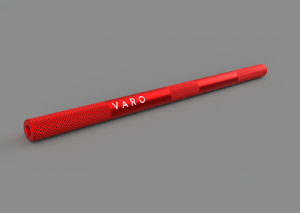 VARO BAR Presale $50 OFF
Sale price Price $199.00 Regular price $249.00 Unit price / per